If an email address has been unsubscribed by accident, you can move the email address back to active status from your account.
Reactivating an unsubscribed email
Open the relevant subscriber list and click the Unsubscribed tab, as shown here: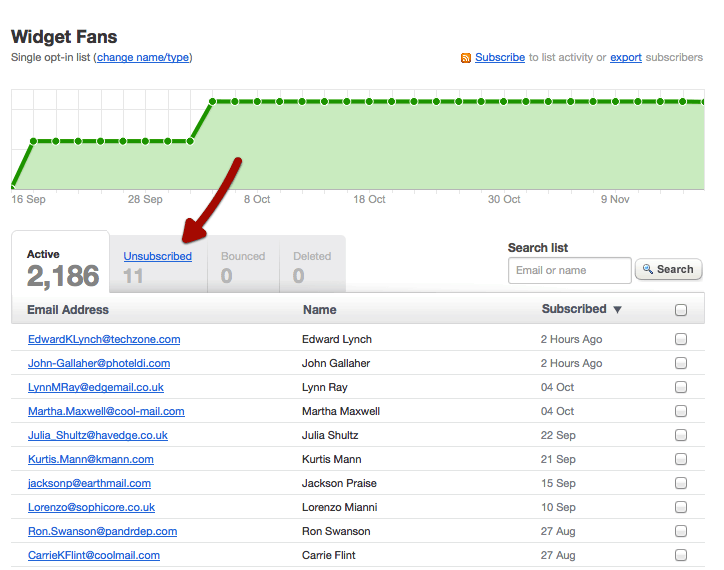 Next, tick the checkbox alongside the subscriber, or subscribers, you want to put back on the Active emails list and click Move.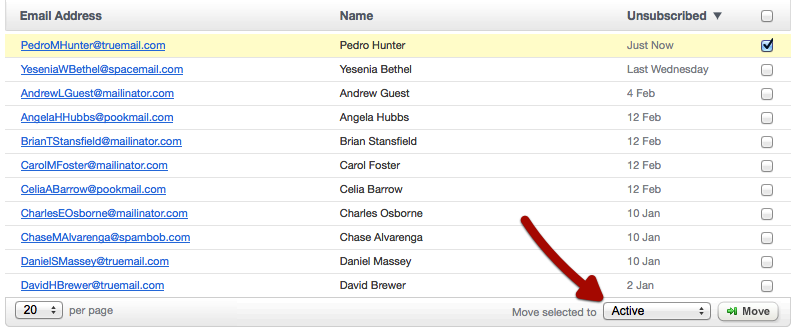 This will successfully reactivate the subscriber for this list only.
NOTE: When someone is unsubscribed from a list in your account, they are automatically added to your suppression list. If you want to add them to any other lists, besides the list you just resubscribed them to, you need to remove their email address from your suppression list.
FAQs
For confirmed opt-in lists, will another verification email be sent when the person is resubscribed?
No. Verification emails are only sent when someone signs up "organically," through a subscribe form for the list.